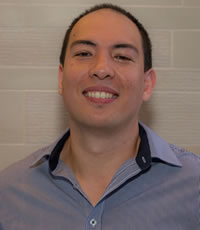 Director
With over 20 years experience in the accounting industry including stints overseas with multinationals, Ben draws on a wealth of practical experience to benefit our clients. A Chartered Accountant and Fellow of the Tax Institute allows Ben to provide technical guidance. However, Ben's passionate "bigger picture" approach given to clients affairs, along with his consulting focus provide certainty for growth and all round business performance. Ben has significant experience in a range of industries including Medical, Professional Practices, Small to Medium Business, Retail and navigating the complexities of International Taxation and Migration matters. A keen mountain bike rider and gym fan you will find Ben balancing his time outside of the office between these pursuits and his love of a good meal.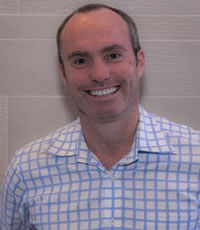 Director
Danny is a Fellow of Institute of Public Accountants with over 20 years' experience in the accounting industry. Along with being a qualified licensed financial planner he is also a registered SMSF auditor. Formerly a partner in a large Gold Coast based practice specializing in Small Business and Self Managed Superannuation Funds. Danny has broad based experience in many industries, with a particular emphasis on the Medical and Management Rights Industries.
Danny's community spirit is evidenced by his involvement in many charities on the Gold Coast and his position as treasurer of the Carbine Club supporting junior sport. Recently Danny has been awarded a Paul Harris Fellow for his services to charity. A rare individual having been born and bred on the Gold Coast, Danny is an accomplished fitness tragic and talented musician.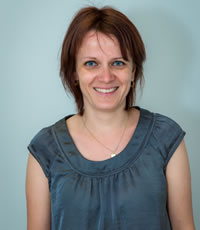 Having joined the team in 2007, Jarka's advice and assistance has become integral part to the growth of the business. Jarka has a Master's Degree of Professional Accounting. Jarka thoroughly enjoys her role, appreciating the opportunity to work with such a supportive and positive group who have genuine interests for their clients business and financial matters.
Having a Broad Based experience to most compliance needs and circumstances, Jarka is constantly applying her knowledge to help clients with issues that affect them, while allowing them to concentrate on the day to day issues of running a business. Born and raised in Czechoslovakia and fluent in three languages (Czech, Slovak and English), Jarka is able to assist international clients by breaking down the interpretation barrier.
Outside of her professional life, she enjoys spending time with her family, going camping and reading books.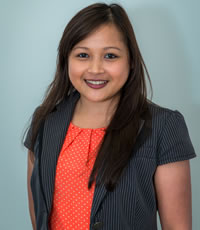 Cris first started working in public practice in 2006 and has been with Pinnacle Partners since early 2013. She completed her Bachelor of Business from Griffith University and is a Certified Practising Accountant (CPA) accreditation. With over ten years of professional experience assisting clients with their taxation and financial compliance, Cris has a strong focus in the Self-Managed Superannuation Funds.
With her Philippine background and fluent in Tagalog, Cris can provide business advice and services to expatriates of the Philippines. Cris is always wearing a smile in the office and at home. She enjoys spending her time outside of the office with family and friends.
Shelby Bunt – Accountant
Having joined our team in early 2018, Shelby swiftly applied over 7 years of accounting experience into our ever-growing workflows. Congruent with her Bachelor's degree in Commerce – majoring in Accounting, her exceptional talent has precipitated an unprecedented level of quality and service to our clients. Currently striving to further her knowledge of the accounting profession, Shelby is currently completing her Chartered Accountant accreditation.
When away from the office, you will often find Shelby traveling the globe, photographing all that the world has to offer.
Yi Yang CPA – Accountant
Growing up in China, Yi quickly came to understand her aptitude of mathematics as she excelled amongst her peers. Seeking to master this newfound adroitness, Yi traveled to Australia to study a dual Bachelor's degree of Science and Commerce – majoring in mathematics and accounting. Yi enhanced her expertise working both in China and Sydney as she completed her CPA qualifications, before finally settling on the sunny Gold Coast in 2016. Her ability to fluently communicate in Mandarin has significant amplified our ability to facilitate engagements with foreign clientele.
With a keen eye for detail, Yi often spends her free time crafting quality leather accessories and goods.
Alister Timbs CA – Accountant
Alister graduated from the Australian National University with a Bachelor of Commerce and went on to spend over 10 years in public practice in Canberra. There he gained extensive experience working with government consultants and other specialists, as well as managing the taxation of personal investments. After moving north for warmer climes, Alister has worked with clients in Brisbane and Mackay before finally settling on the Gold Coast. Since recently joining our team, he has specialised in the taxation of various clients and their superannuation funds.
Renata Kuhinica – – Assistant Accountant
Renata first joined the Client Services Administration team for Pinnacle Partners in 2017, soon after graduating from Griffith University with her Bachelor of Business. While performing this position, Renata was often exposed to accounting practices, and inevitably gained a strong desire to further her career in the accounting industry. Renata has since completed a Diploma of Accounting, has enrolled into a CPA accreditation, and has progressed forward to an Assistant Accountant position where she is able to further demonstrate and develop her skills.
When away from the office you can find Renata practicing yoga, and on weekends, enjoying outdoor activities such as kayaking, beach activities and social events with friends and family.
Karen Cawthorne – Client Services Administration
With more than 20 years of administration experience, Karen makes for an excellent leader. She has advanced her career through real estate and the Council, reaching the 'pinnacle' here at our practice! She has made a fantastic addition to our team since her arrival in late 2016.
Karen and her family have lived on the Gold Coast for over 18 years. With beautiful Gold Coast weather to enjoy, you will often see her out at the beach or local park, having fun with her son and husband.
Kyara Jenkins – Client Services Administration
Kyara Jenkins has a Certificate III in Business and Administration following 6 years' experience in various administrative roles. Kyara decided to venture out into finance and was a successful finance broker for 4 years, until she started her family. Since starting her family Kyara decided to take a step back and found herself here with us at Pinnacle Partners working alongside our Administrative Team. Kyara has lived on the Gold Coast her whole life, when away from the office you will find Kyara spending time with her family, travelling and enjoying the outdoors.
Susanna Feng CPA – Accountant
Susanna was Born and raised in China and fluent in three languages (Mandarin, Cantonese and English). After completing her Bachelor of Art degree in China, Susanna came to Australia and study Master of Accounting, and she is also a Certified Practicing Accountant (CPA) accreditation. Susanna first started working in public practice in 2008 , and joined Pinnacle Partners in early 2018, with extensive taxation and accounting experience on Management Right Business and Self – Managed Superannuation Fund. Susanna now has a strong focus in the Self-Managed Superannuation Funds auditing.
When away from the office, Susanna enjoying spending time with her family and friends, doing Yoga and travelling around the globe.
Brett Mulquiny – Financial Planning Manager
Brett is a recent addition to the Pinnacle Partners team having previously worked with a major bank in their private business and health division, and brings 8 years of experience in assisting clients with their financial planning needs. He is proficient in providing holistic financial advice in areas such as Superannuation, Investments, Retirement Planning and both Personal & Business Protection Insurance needs. Brett holds a Bachelor of Science degree along with his qualifications in Financial Planning, is a member of the Financial Planning (FPA) and SMSF Associations, and is currently completing his Masters of Applied Finance to further increase his knowledge in the profession. Outside of business hours Brett is a sports tragic who enjoys spending time with his young family, friends and beloved family dogs.
Charlotte Mills – Client Services Administrator
Charlotte is a new addition to the Pinnacle team, joining as a client services administrator in February 2020 from the UK. With a background in Investments and legal administration and secretarial roles, she has worked in corporate environments in Wellington, Sydney and Edinburgh and strives to bring a positive, approachable and professional approach to work each day.
Outside of work, Charlotte is passionate about travel, exploring new cultures, languages and food. Having spent a lot of time in Japan, Italy and Vietnam, she can tell you the best spots for sushi, pizza and bánh mì!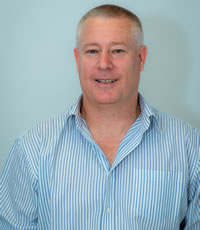 John Manning is a qualified CPA with 20 years experience and our resident Auditor. John's easy going nature and rugged good looks might have something to do with the high number of repeat requests we have for him to attend our clients. We are happy to assist in making what can otherwise be a mundane routine trust account review into something more appealing to our clients.